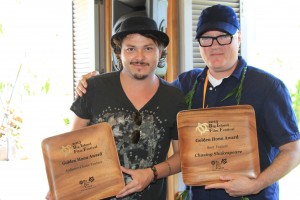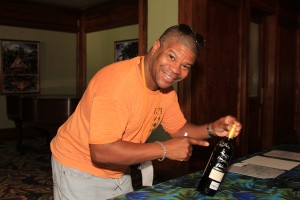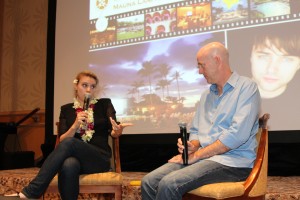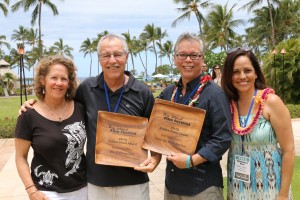 ALOHA!
Big Island Film Festival at the Fairmont Orchid, Hawai'i appreciates every single filmmaker who enters, attends, or even just tells a friend about BIFF. If your film was selected for BIFF 2016, CONGRATULATIONS! Please do join us, and enjoy our unique film festival culture. When you do, you'll be welcomed into the Big Island Film Festival 'ohana (family), and take home memories for a lifetime – so let us know when you're coming!
You'll be receiving lots of emails from us, and we appreciate your response WIKIWIKI (really quick) – and please always reference the name of your film in any communication.
The festival runs from Thursday, May 26 (starting at 5 p.m.) until Monday night May 30 (Memorial Day) after the Best of the Fest concert and film screening (our largest event of the festival). Though we understand if you can't attend the full festival due to work or personal commitments, event attending a portion of the festival will be extremely rewarding.
Why attend Big Island Film Festival?
It is a unique experience. Past attendees have shared how this festival is unlike any other: it is focused on the filmmaker, there is a sense of family/community ('ohana), and the event is held in the beautiful surroundings of the Big Island of Hawaii. But don't just take our word for it: read some quotes from our past filmmaker attendees here.
Additional Details
Our resort partner and host hotel is the Fairmont Orchid, Hawai'i on Hawai'i Island.  BIFF special rates will be available here.
To help you plan, we will provide additional details here (as they are released via email) including:
Room reservations
Educational workshops
Frequently Asked Questions (FAQ's). And if you don't see the answer to your questions, please email info@bigislandfilmfestival.com. We're here to help!
As a reminder
Please immediately confirm that we may screen your film (no new distribution rights in effect).
Email a high resolution (300 dpi or better) still photo that represents your film. Our program goes to print within 1 week of your notification. Please act quickly!
More information will be emailed to you after all filmmakers have confirmed their participation. This information will include information for hotel reservations at a special filmmaker rate, and how to get additional festival tickets at a reduced rate. We will also provide this information on the Filmmakers page.
Spread the Word. We will send you a template of a press release for you to use with your local papers, announcing your selection, along with a BIFF laurel. And, share the news on social media too. We are @BigIslandFilm on Twitter, and at Big Island Film Festival on Facebook. We will share announcements about the festival through social media, and will also be highlighting each selected film for the "BIFF Class of 2016."
Join us! As soon as you make the decision to attend BIFF, let us know! You'll receive a general event schedule and filmmaker ticket order form, with special pricing for filmmakers. Please use this to order extra movie or event tickets for family and friends, or to sign up for educational workshops (not included in your Filmmaker Pass). Filmmaker discounts are ONLY valid to Monday, May 23, 2016. Tickets purchased after that date will be at full price.
Again, please, act WIKIWIKI. There are lots of you and only a few of us. Call or email with questions after you've checked the FAQ's. We're here to help!
Leo and Jan Sears
Owners and Producers
Big Island Film Festival
Phone: 808.883.0394